This comic I am deciding the rating still.... Work in progress for the comic chapter 1 Using an odd resolution for it...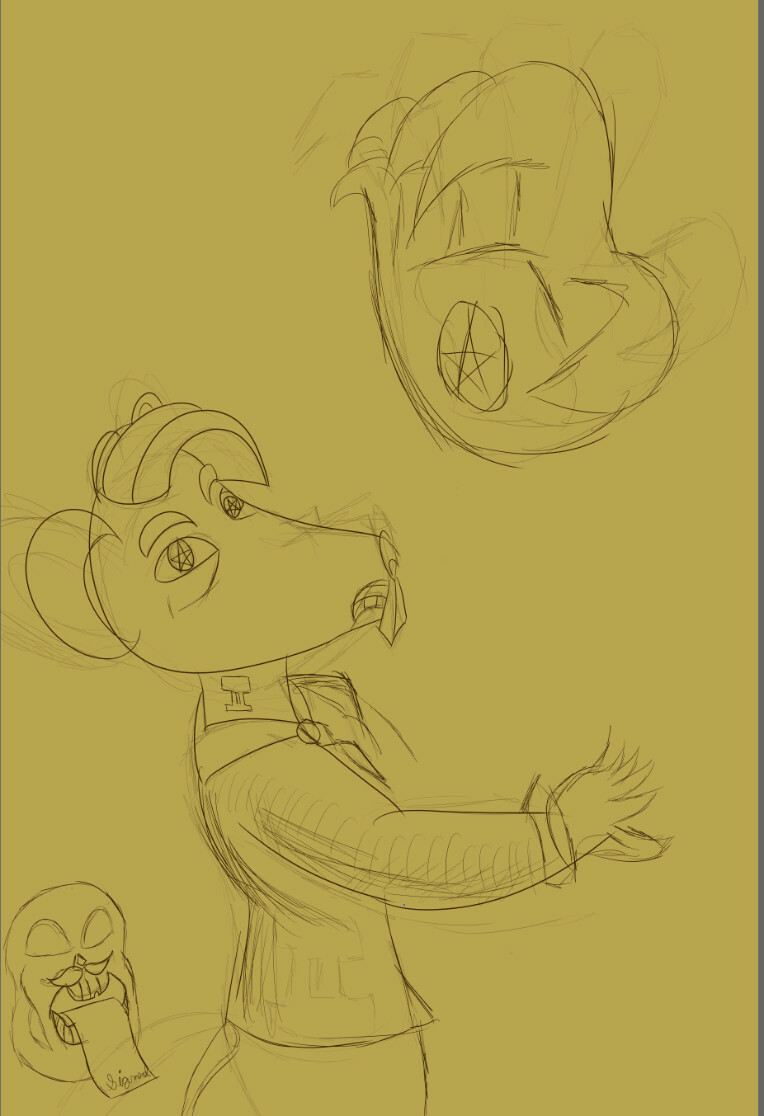 Feel free to critique and ideas for content added.
Concept so far:
But the general concept of this about a man who sold his soul, in exchange for great wealth , but YES that does happen, but things on this guy being sent straight to hell. For forfeiting. Along the way the hell he was sent to isn't what he was expecting. Though got transformed into a rat being kind of one the worst types of beings in hell.
While having some fights, but use a magic system being based soul magic. The more soul, or souls ( depending what you do to gain it , you can deliver magic, but if you example this man... You are inable to use magic due to being a pure vessel, and have to use other means of attack, but in hell. Magic is the only way you can really defend yourself.
The main character being kind of a mix between asshole 100% in the story, but does change dramatically by being overpowered. Making a sort of business meets magic system.
Hell working like an RPG, but like a bad JRPG and mix of the real world. As a way to deliever comedy, subtle satire, and action.
Make the action serve parts, but keep it primarly on the characters.
His body that was used on Earth since he did sell is doing bad things, and occasional get glimpses, but the rat protagonist is on a mission to wants to kick satan's ass though he has a limited time of two severe weaknesses for being a rat in hell.